THE WINNER'S GUIDE
A Proven Formula for Campaign Success
Entering the world of politics and seeking elected office does not have to be shrouded in mystery. The only back room, insider knowledge you need for your campaign is right here in The Winner's Guide!
THE WINNER'S GUIDE
A Proven Formula for Campaign Success
Entering the world of politics and seeking elected office does not have to be shrouded in mystery.
The only back room, insider knowledge you need for your campaign is right here in The Winner's Guide!
This turn-key guide will help you position yourself, spend your time wisely, organize your volunteers, fund your campaign and much more!
Enter the race with proven methods, strategies and tactics to ensure you connect with the voter base before, during and after your campaign.
Start your campaign with knowledge and a plan, invest in the tactics that will give you the best voter return, and finish strong with a win.
Author Melanie Wilt, APR, shares her experience as an elected official, campaign organizer and political nerd, along with colleague Kari Griffith who has organized and run campaigns at the local and federal levels.
Chapter 1 is on us!
"Why are you running?" is THE most important question of your entire campaign. Finding your most authentic answer will guide you the rest of your way. Complete and submit this form for a FREE preview of Chapter 1 that helps you do just that!
When I decided to run for a county office, Melanie Flax Wilt, and her team, were my first and most resourceful avenue that I utilized to execute an extremely successful campaign. The guidance and information was effective, creative, easy to follow and implement, and was a major component to my success and victory.
Sasha Rittenhouse, Clark County Commissioner
ABOUT THE AUTHORS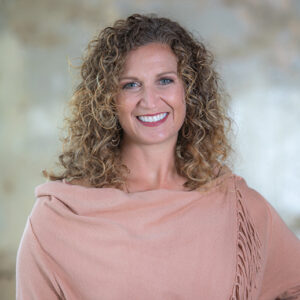 Melanie Wilt, APR, is the owner of Shift•ology Communication and has served as a county commissioner for two terms, a position she currently holds. She is the primary author, and you'll note some personal experience in her first-person accounts throughout the book. 
Wilt is a graduate of The Ohio State University, summa cum laude with honors with a B.S. in Agriculture. She served in various roles in agriculture early in her career, which included working at the Ohio Department of Agriculture as communication director and chief of markets under the Taft Administration. There, she gained valuable experience learning about state government issues, contracts, procurement, issues management, crisis planning and strategic communication. After a six year stint in Columbus, Wilt worked for a non-profit defense contractor as communication director for two years before starting Shift•ology in 2008. Several years into the business, the team began managing political and levy campaigns, which resulted in wins for new funding and candidates.  During this time, Clark County went from having a Democratic majority to a strong Republican majority, which still exists today. In fact, only one current county office holder Is affiliated with the Democratic party.  
In 2016, Wilt ran for the seat of county commissioner ( the same seat held by her grandfather 20 years prior) and won by a 57% margin against a previous 30-year incumbent who wanted to make a return. Since then, she has become president of the board of commissioners, which has been successful in developing thousands of new jobs, stabilizing the population base and starting a public information program for the county.  She ran unopposed in 2020. 
Wilt lives on a farm near South Charleston, Ohio with her husband, Gabe Kelly, and their children CJ Wilt, Josh Kelly and Addie Wilt.
Kari Griffith is the Marketing Coordinator with Shift•ology Communication and has worked on implementing campaigns for over fifteen years, including those at the local, state and Congressional levels. Griffith contributed to the overall concept, outline, research and examples, and she was the primary author of the chapters about Fundraising and Reporting & Filing.
Griffith became the Campaign Coordinator for Congressman Steve Austria (OH -07) in 2008. She had the responsibility of planning and organizing a winning campaign.  She oversaw  all aspects of the campaign organization that included helping to draft and implement a campaign plan and budget, overseeing fundraising and spending, and managing a candidate's priorities and schedule. It also included coordination of media consultants, fundraising, vendor relations and volunteer efforts. She was responsible for entering and filing all contributions and disbursements in a timely manner to the Federal Elections Commission.
Over the last fifteen years, Griffith has coordinated and managed school levy campaigns and local issues as well as candidate races.
Griffith lives in Springfield, Ohio with her husband, Brett. They have three adult sons, Logan, Ethan and Mason.